The work done by you all … throughout the conference was absolutely first class. I attend many conferences every year, and this has been by far the most finely executed effort I've seen thus far.

NSF SBIR 2015 attendee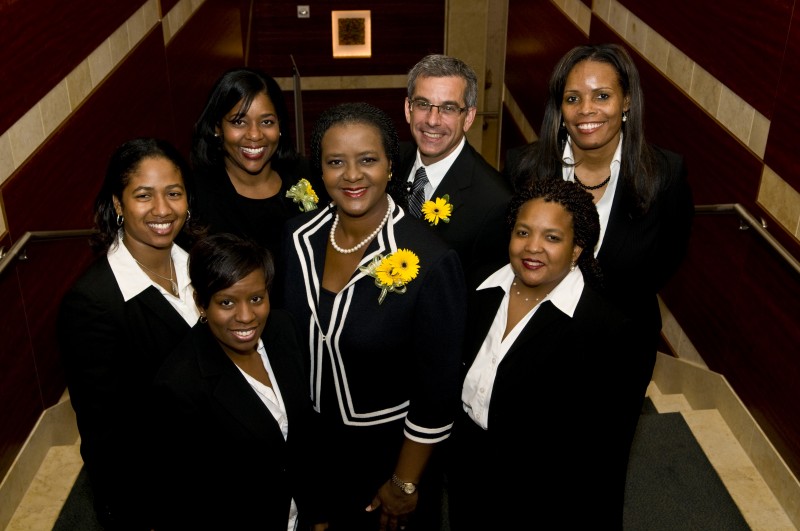 EDJ Events is a leading conference management firm in Northern Virginia. For over 15 years, we have creatively set the stage for meetings and conferences throughout the continental United States and around the globe.  Our team includes certified meeting professionals with the ability and knowledge to meet your fast-paced, and often changing needs. We understand that successful events require flexibility and strict attention to detail.  Our experienced team of professionals anticipates emerging challenges before they are problems and provides innovative solutions and an unswerving commitment to "getting it right" the first time. Our professional team will work closely with you and your staff to ensure a flawlessly executed conference.
Let your EDJ team develop and plan your conference and:
Find you the perfect venue(s) and assist you with site selection
Negotiate your hotel contract to get the most favorable terms for sleeping rooms and meeting spaces
Leverage our experience and relationships to get you the best concessions, attrition rates, and rebates
Create an online registration website with registration options, abstract uploads, and sponsor packages
Plan your plenary sessions, breakout meetings, CLE classes and evening socials
Meet with your hotel or caterer to develop menus and arrange tastings and presentations
Work with your staff to design the look and feel of the event to meet your mission and enhance your brand
Negotiate with and coordinate AV, stage production, sign, catering and other vendors
Coordinate exhibitor registration, floor plan and arrangements for build-out, move-in, and move-out
Handle program book development, editing and production
Develop a custom made mobile app tailored to your event
Let your EDJ Team handle every detail on-site, we can:
Organize and staff on-site check-in and customer service desk
Ensure that the food, the flowers, the look and feel bring your vision to life
Manage your AV, stage production, sign, catering and other vendors on-site
Manage exhibitor hall arrangements, floor plan check-in and move-in/move-out
Ensure that every session is flawlessly delivered, on-time, easily found, and well attended
Manage and provide creative solutions for last minute agenda items and changes
Provide special arrangements and security for VIP participants
Ensure that the special needs of your guests and comply with ADA requirements
Produce "lower third" messaging, captioning and translations
Manage the stage, call the show and deliver your live production on-time